Kvinna till Kvinna is looking for an Office Assistant to join the Kvinna till Kvinna Western Balkan unit, with placement in the Skopje office. 
We are looking for a structured person who is passionate about women's rights, who will help us further support women's rights in Western Balkans. 


Deadline for applying October 9th 
The Kvinna till Kvinna Foundation has defended women's rights since 1993. For every woman's right to be safe and to be heard. Today we are one of the world's leading women's rights organisations, working directly in areas affected by war and conflict to strengthen women's influence and power. We work closely together with over 150 local partner organisations across 20 countries to end violence against women, reach lasting peace and close the gender gap once and for all. The future is equal. And together, we are change.
About the job
Kvinna till Kvinna was first established in the Western Balkan region, and currently has three country offices in the region, located in Belgrade, Sarajevo and Skopje. The focus of the work in the Western Balkans is women's rights and participation in EU integration, combating gender-based violence, promoting peacebuilding, and security for women human rights defenders.
As Office Assistant, you are part of the Program and Methods Department and report to the Head of Office Western Balkans.
In this role you will be responsible for ensuring that the administrative processes run efficiently and bring high-quality service to internal and external stakeholders and colleagues. You also hold the responsibility of supporting the operations in Skopje through the following key tasks;
Ensuring high quality office related tasks such as ensure up to date and compliant registrations of Kvinna till Kvinna, proper functioning and maintenance of archiving and documentation system including manage DHL deliveries.
Purchases and maintenance of office supplies and equipment including telecom and inventory. You will also be responsible for certain tasks concerning office security.
Programme and partner related support, such as procurement system according to policy guidelines, managing distribution and deliveries of documents from post office, partners etc., support organisational assessment and preparation of partner agreements.
Secure and process different compliance related tasks such as local contractors' agreements and support GDPR compliance
Certain staff related tasks such as register vacation days, certain petty cash management and proper registration of employees and support with some translations of shorter texts, Macedonian-English;
Manage logistical operations around project activities, events and visits, including accommodation, local travel, coordination of car use/travel log, travel abroad, including accommodation/tickets/insurance etc, for Kvinna till Kvinna staff and partners.
About you
To be successful as an Office Assistant, you need to be structured, meticulous, team oriented, responsible, and flexible. Kvinna till Kvinna is looking for someone with good social skills, great sense of overview, and ability to cooperate with a range of partners and stakeholders. You should enjoy working independently as well as in close cooperation with others, with the ability to prioritise and stay solution oriented. You can handle stressful situations and peaks of workload.
Your interest in feminism gives you a belief and commitment to women's human rights and gender equality, with focus on very practical and hands-on tasks.
You need to at least have:
Minimum three years of relevant work experience with office administration, logistics, event management or similar;
Excellent writing skills in English and Macedonian;
A good grasp of the standard Microsoft Office package, proficient user of Excel;
Experience from civil society organisations;
Experience with registration of EU-funded programmes with relevant authorities;
Valid drivers' license, and experienced driver.
Merits
Writing skills in Albanian and B/H/S.
Terms & conditions and what we offer
At Kvinna till Kvinna you will get a chance to be a part of an inspiring workplace with dedicated employees. Today we are over 150 professional, committed and responsible colleagues across four regions with a broad set of experiences and expertise.
This is a national position under national labour legislation at the place of employment (North Macedonia) open for candidates with valid work and residence permit in said country.
The position is part-time with a starting probationary period of 6 months.
Starting date as soon as possible.
Please note that due to the nature of the work only women (legal and/or self-identified) applicants will be considered. Otherwise, we strive for diversity.
Application
Please submit your application no later than October 9th by clicking the apply button.
Write the application in English and please note that we only accept applications through our career site. The application shall include a letter of motivation and a CV. We will handle all applications post deadline of submission.
Questions
If you have any questions regarding this position please contact Head of Office Western Balkans, Stina Magnuson Buur, stina.magnuson.buur@kvinnatillkvinna.se
For information on the recruitment process, please contact HR, at hr@kvinnatillkvinna.se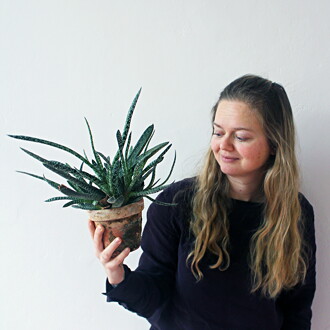 About Kvinna till Kvinna
We are a Swedish foundation that promotes women's rights in more than 20 war- and conflict-affected countries in the Middle East, Africa, Europe and the South Caucasus.
We do so by supporting over 130 partner organisations – because we believe women's rights activists know best what women and girls in their country need.
Kvinna till Kvinna focuses on four key issues: gender-based violence, women's equal participation, economic empowerment and women, peace and security.
Want to learn more? Visit our website
Swedish website: kvinnatillkvinna.se
English website: kvinnatillkvinna.org